Academic Gains
Students enrolled in Orion's Mind are administered pre-assessments at the beginning of the program and post-assessments at the end of the program, in both math and reading. Diagnostic pre-assessment results are reported to the students' instructors early in the program to pinpoint academic need, and they help our staff ensure effective classroom groupings and curriculum assignment.
We closely examine the results of pre- and post-assessments to gauge the effectiveness of our program for each student. For three consecutive school years, students enrolled in the Orion's Mind programs have demonstrated statistically significant gains in both reading and math across all grades K–8.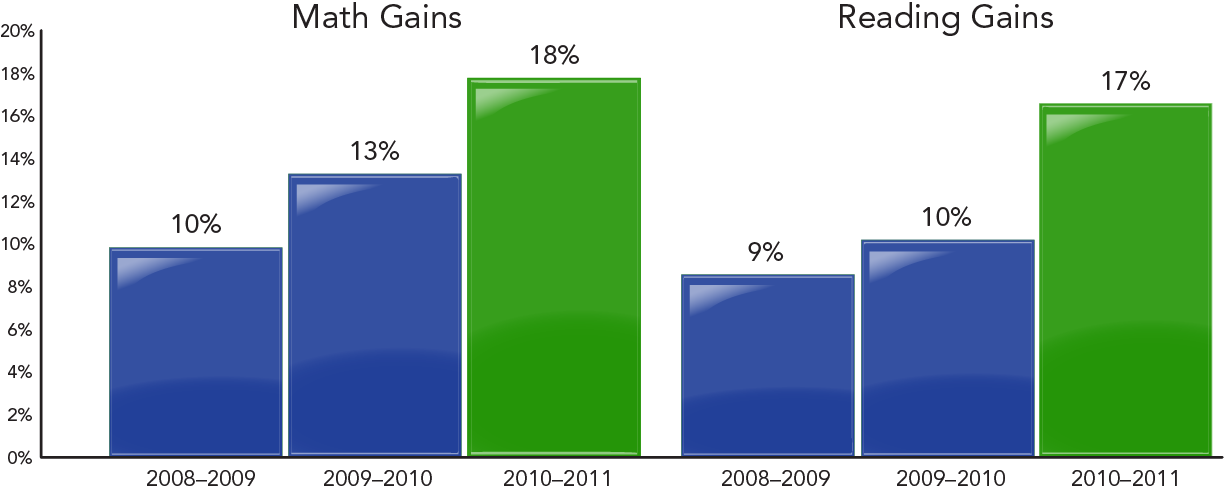 Our hands-on approach to learning is rooted in the theories of Multiple Intelligences and differentiated instruction. This approach has proven effective with students of various learning styles, including students with Individualized Education Programs (IEPs) and English language learners (ELLs). We are passionate about making a measurable difference in our schools and in the achievement of our students. Our continued commitment to academic improvement has led to year-on-year increases in math and reading gains since 2007.